To coincide with the London Marathon, a number of members from the K2 Gym Bridgend, participated in a Marathon challenge, whereby in teams or individually, they undertook a Marathon (On a treadmill, bike, rower, or cross walker), in aid of Face Up Cymru and Y Bont charities.
We would like to give a big thank you to everyone who participated and planned the event.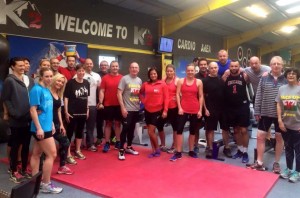 A grand total of £288.62 was raised at the event, which will  be split 50:50 between Faceup Cymru and Y Bont- thank you to all who donated!